Hay perros! The mellow dogs of Cuba.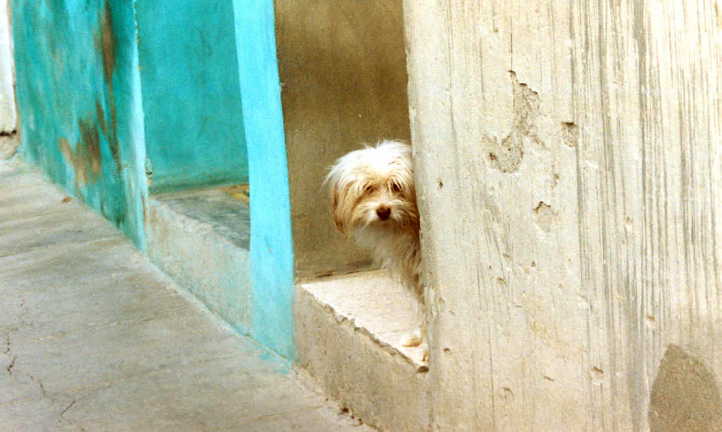 In some countries, such as Egypt, animals are not treated well. In Cuba I found great respect for dogs, cats, and other animals. The closest thing I saw to a fight was when a driver did not slow down for a dog crossing the road, and a bystander let it be known what the proper behavior should be. Dogs in Cuba are everywhere, and you can usually hear barking, but not the fierce aggressive barking you hear in countries such as South Africa. Most dogs in Cuba are small, and all the street dogs need a bath. But they sleep anywhere, and can be found standing around observing life, or just generally sniffing everything. Here are a few examples of man's (and woman's) best friend.

Several homes had the sign "Hay perro!" This was supposedly to notify potential intruders that a dangerous dog was on the premises. When I would see one of these signs I would shake the gate to see what would happen. Usually, if the dog even woke up, I would get a "why are you bothering me?" look.
Click on the photo for a larger picture.
Click on the "back" button to return to this page.