Cuba Judaica
Five pages of photographs with personal comments
(All photos copyrighted by Richard Smith. No commercial or other use without permission
except by subjects of the photos and their families.)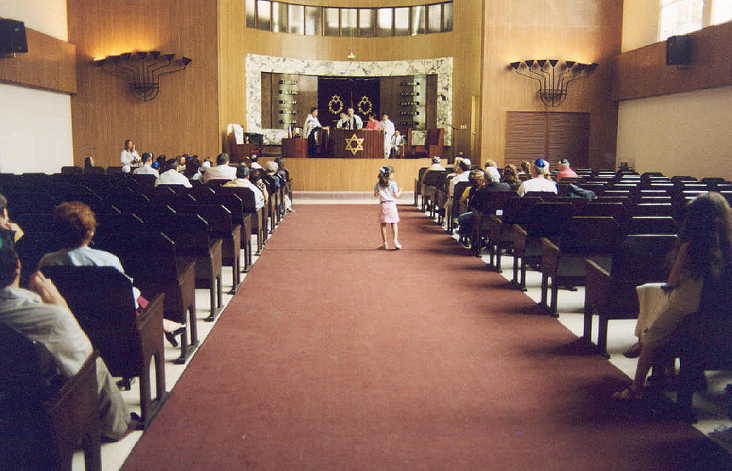 A good congregation is required to have at least one child in the aisle at all times.
More than one is better, but services cannot be conducted unless there is at least one child roaming about.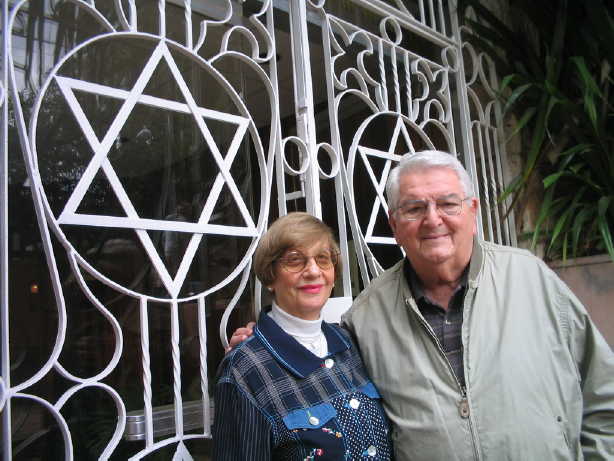 Adela Dorwin and Dr. Jose Miller have been sustaining forces in the Patronato,
Havana's Jewish Community Center.

The doorway to the Patronato's offices. There is usually activity here, groups visiting, children going back and forth,

members of the community coming to a meeting, or just people standing around.

Built in 1953, the Patronato at one time occupied all of this large building. But after 1959, with almost 90 percent of the Jewish population departed, this section of the building was sold and is now a theater and a restaurant. The large Star of David remains on the walkway at the entrance.